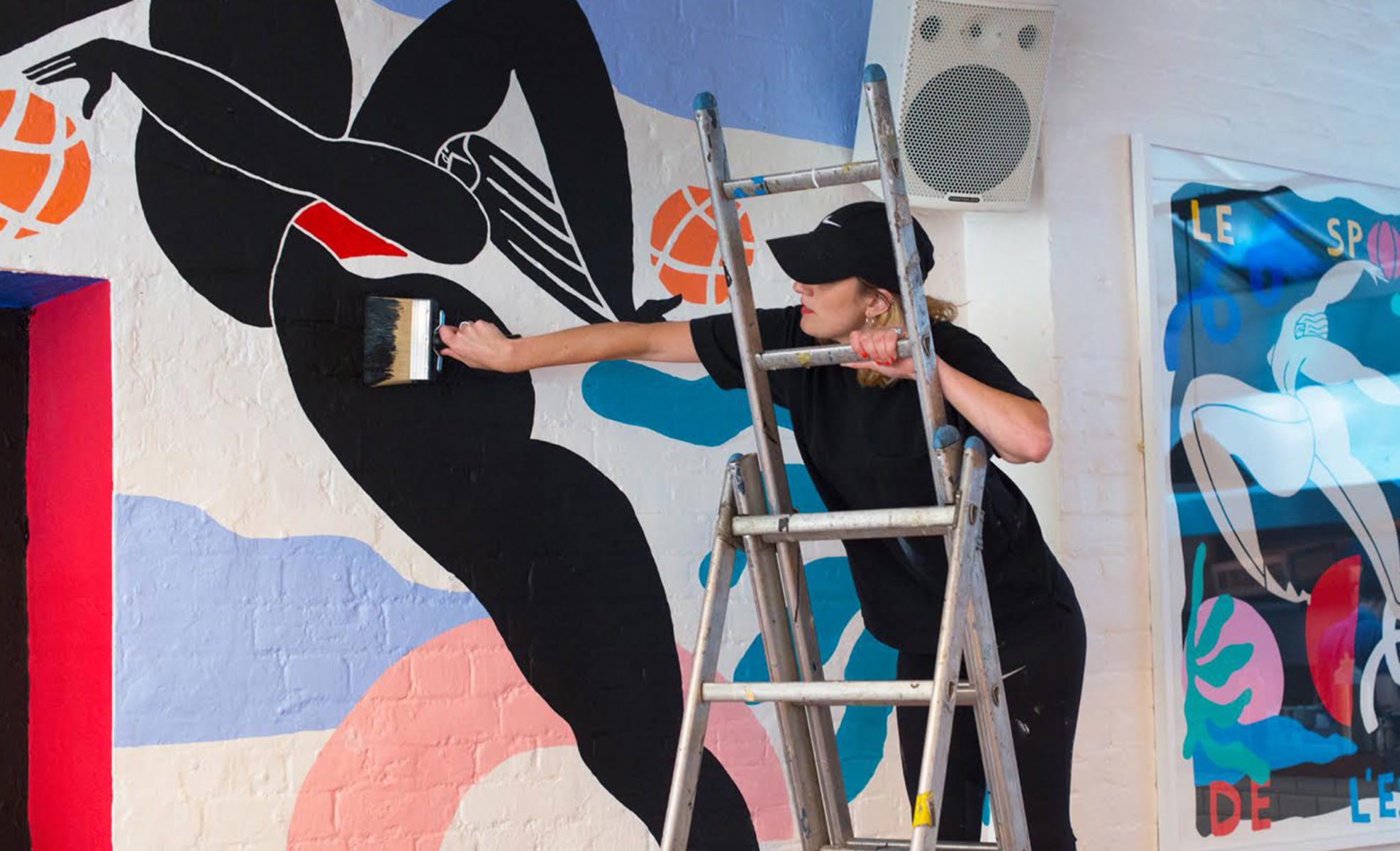 Palpable Energy
How London artist Kelly Anna has drawn on her sporting background to reach sky-high success with her signature portrayal of female strength
By Bre Graham
The women in Kelly Anna's art possess fierce femininity. Captured in motion, the figures feel alive, and almost if you kept looking, you could see them push through the page. The many ways that women's bodies are capable of endurance in sport has always been the biggest inspiration to Kelly Anna in her art.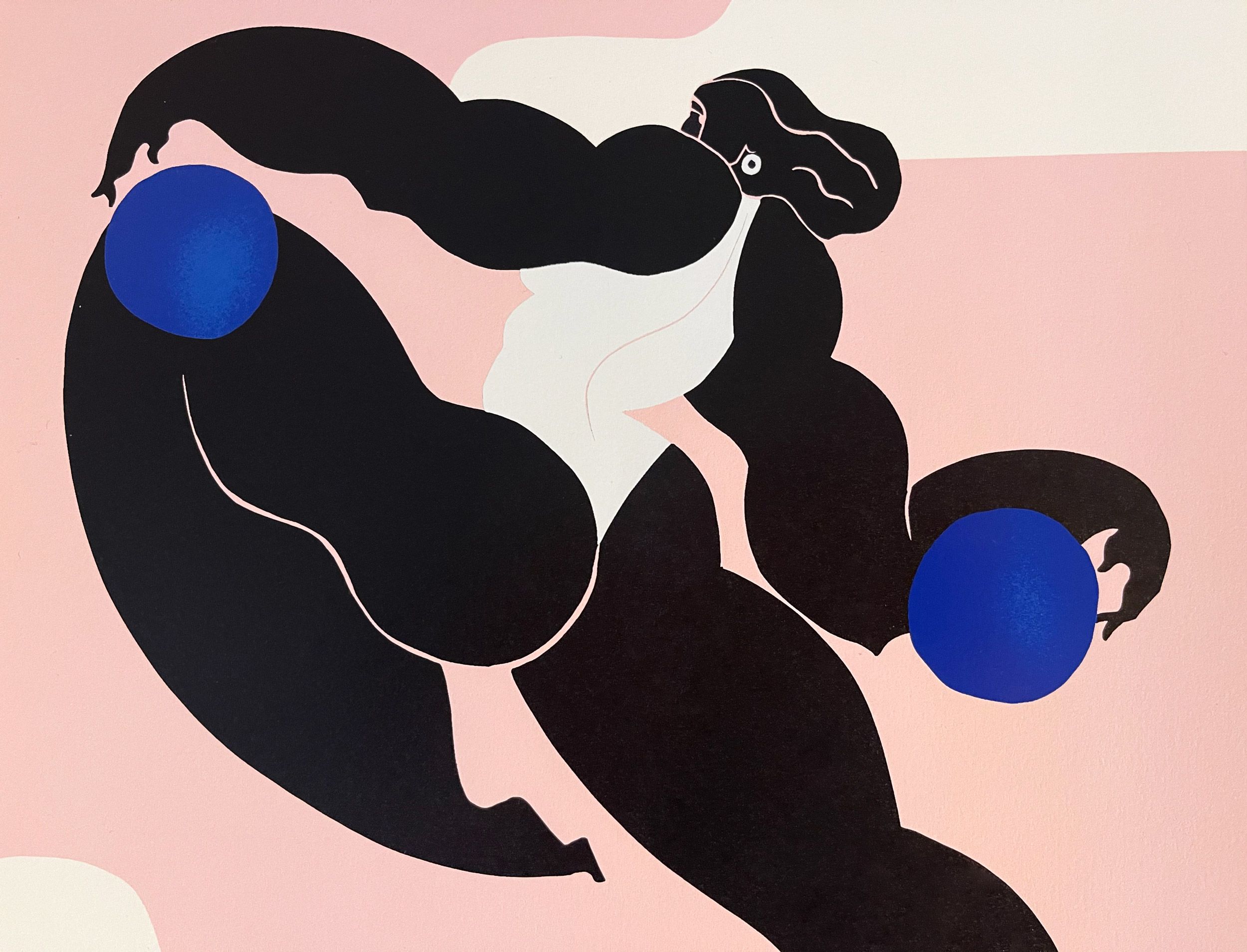 As one of the most successful British female artists creating today, her work now exists on 500ft walls, Nike trainers, Fenwick shop windows, popcorn packets and prints. A powerful palette of colours and graphic shapes, these female figures make her work instantly recognisable. While she cites Matisse as an influence, Kelly Anna has defined a style that's truly hers alone.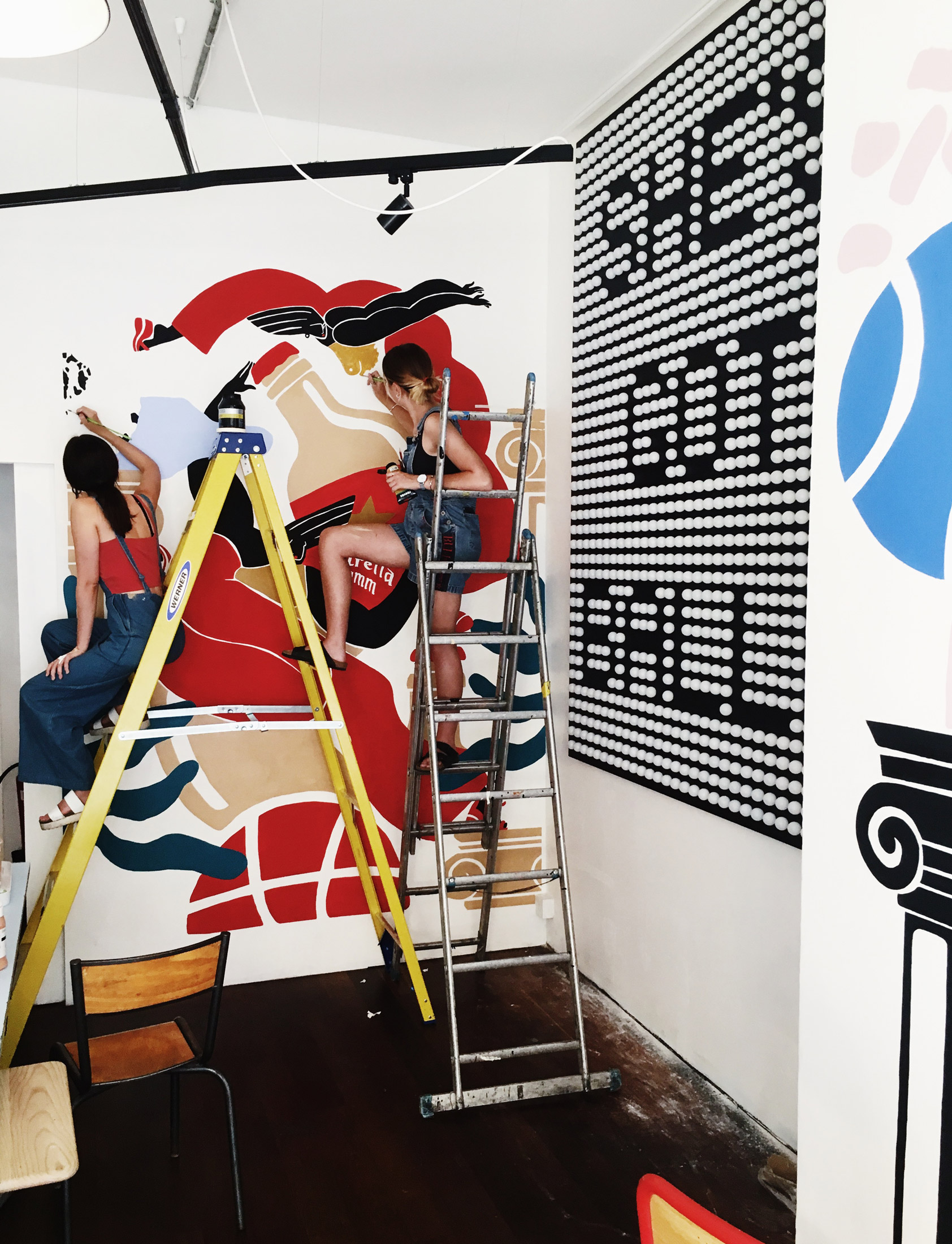 "Sport has as much to do with the state of mind as physical strength," she said when asked why sport captures her attention in her art, "my journey is a long one but it all started with sport." As a child, she wanted to be a dancer and was a gifted gymnast surrounded by a family who were all active in professional sport. "I wanted to be a professional dancer. I grew up dancing, my whole family are dancers and it was everything to me; my hobby, my all. When I got into art school, I sort of merged the two." Starting her career as a live fashion illustrator at London Fashion Week, she went on to work as a print designer where she started to explore her own aesthetic. Her prints were worn by Beyonce and led to collaborations with Stella McCartney. "Even then I was still thinking about dancing. Anywhere I went it was always a part of me."
"When I was doing fashion illustration, there were a lot of exaggerated figures," she said of her style development, which gave way to the extreme curves and stretched muscles that make her figurines iconic. "I started experimenting a lot more and working with things like paper collage and cutouts, which slowly formed into what they are today," she said, showing me her latest work, 'High,' an exclusive print for Glorious.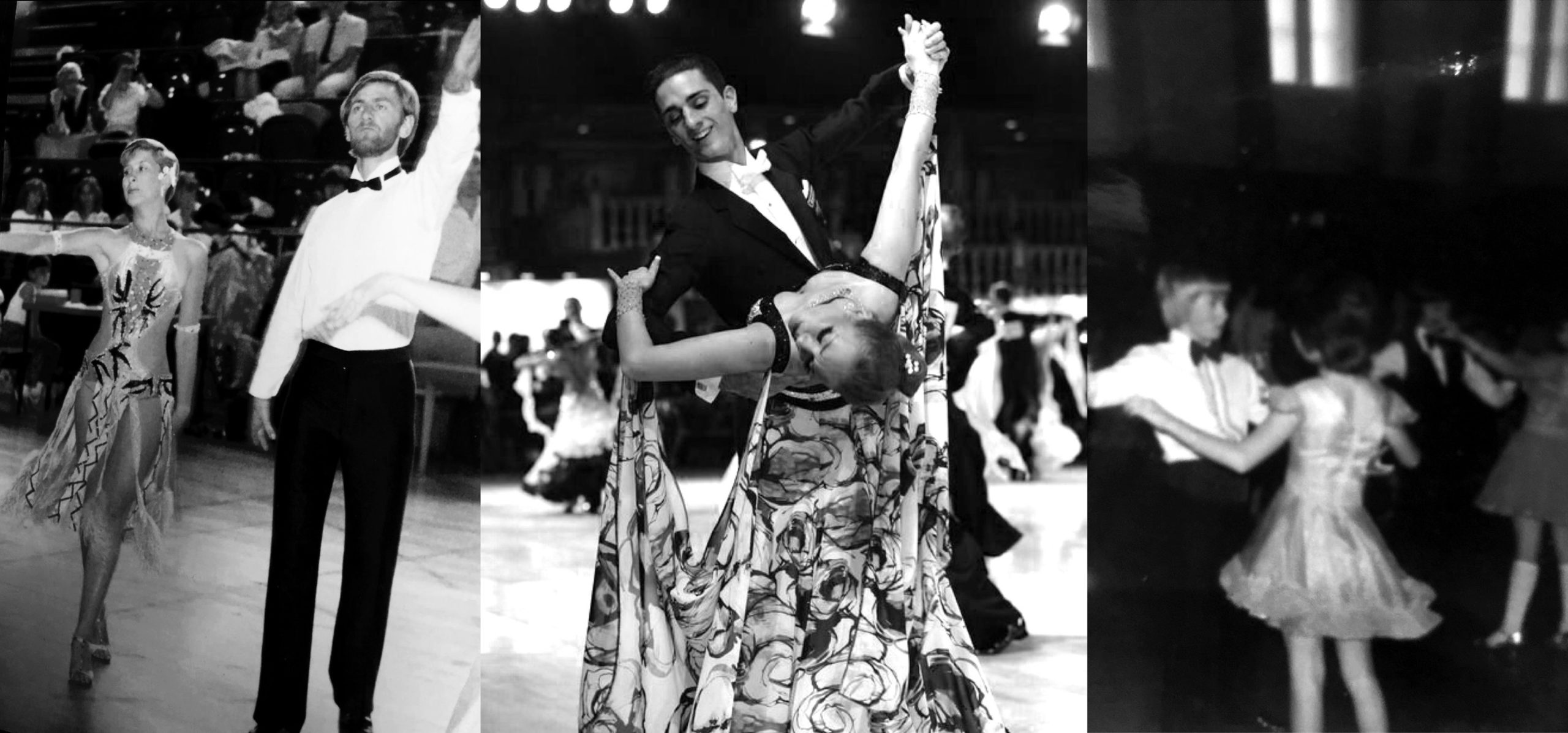 "The figure transcends beyond the clouds reaching for that high in every game. Pushing herself beyond limits and past the confinements of physical strength, using her mental strength" she said when describing her thinking behind the piece. "I love basketball. I like real movement and players interacting with each other and bodies intertwining." The physical capabilities of women's bodies are captured in her figures as they move in motion with their curves, muscles, and minds focusing on the goal. Since becoming a mother last year, the strength and endurance of women's bodies have taken on a new meaning. "The thing that makes me feel most glorious is getting up in the morning and giving my son a hug."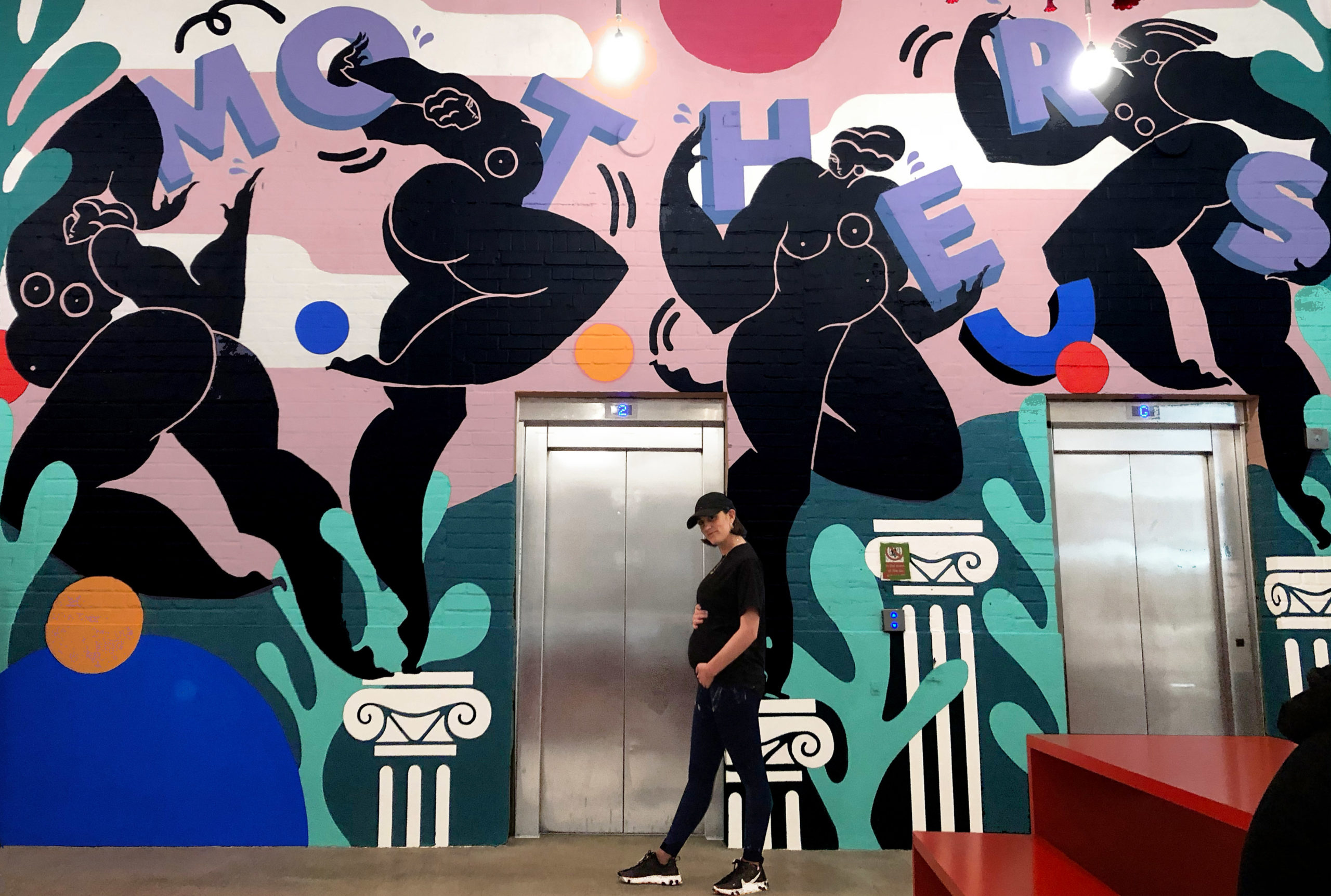 Being a woman who has always been involved with the world of sport has played a significant role in how she approaches her art career. "Growing up surrounded by sport and being a part of teams taught me discipline. I'm very disciplined now when it comes to my artwork. It's something that as an artist you need because otherwise how do you keep pushing forward?" she said, reminiscing on the way that sport has supported her throughout her life. "I need to spend at least an hour a day doing something for my art, it's training. It can be something small each day and before you know it, 5-10 years pass and you can see big improvements in that time … It's the same in art or sport, you've got to have such strong mental stamina and put the work in."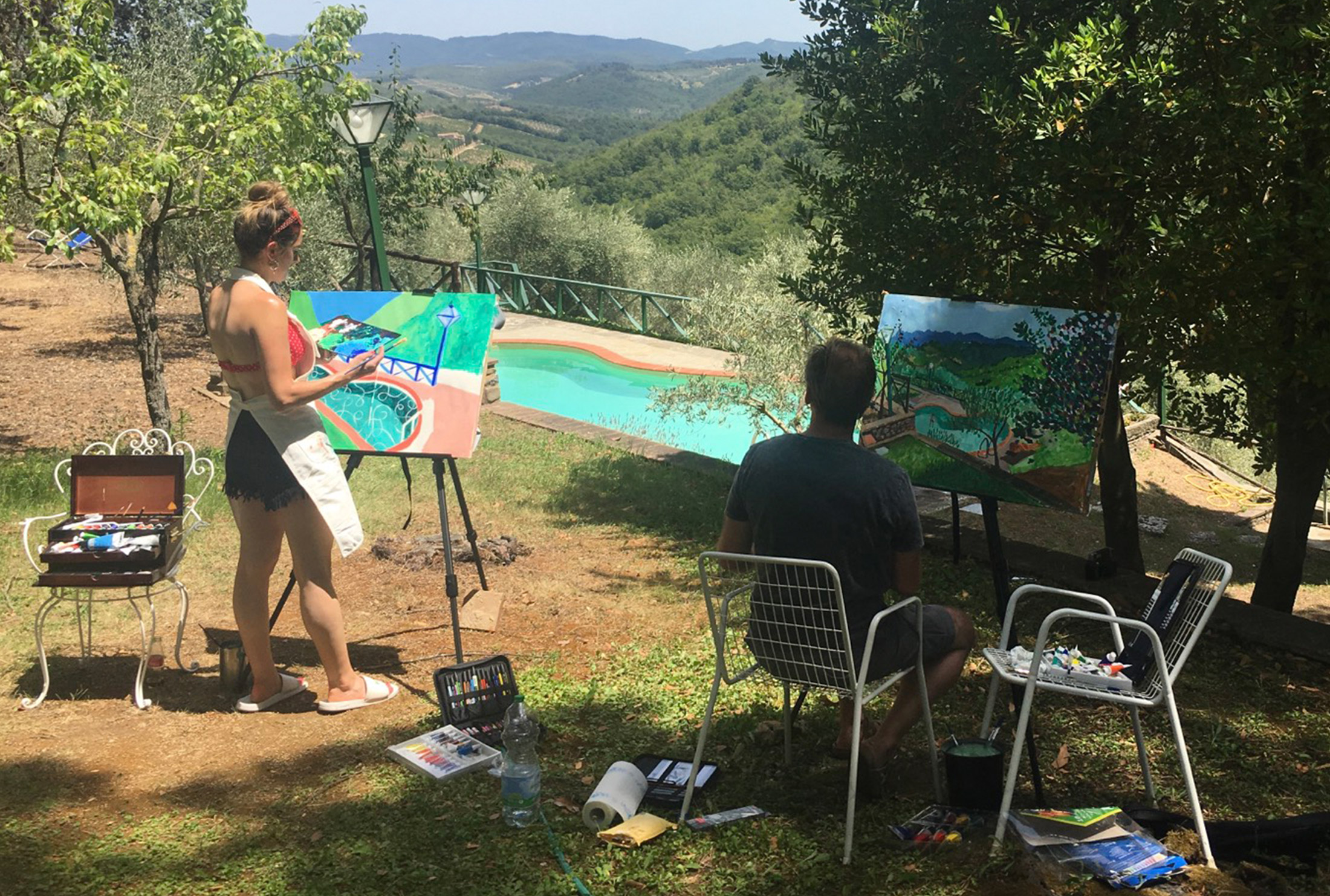 In High, you can feel the figure's strength as she pushes her body towards the sky, a signature mood in all of Kelly Anna's work is this palpable energy: "I'm such an energetic person, I need to be doing something all the time. It comes across." Her work is created using her entire being, which is as much a mental as physical practice, she said: "I don't sit down quietly to draw – I have to sketch from my elbows. To make those lines, you have to be quite fluid; it involves your whole body when you make confident strikes on a page."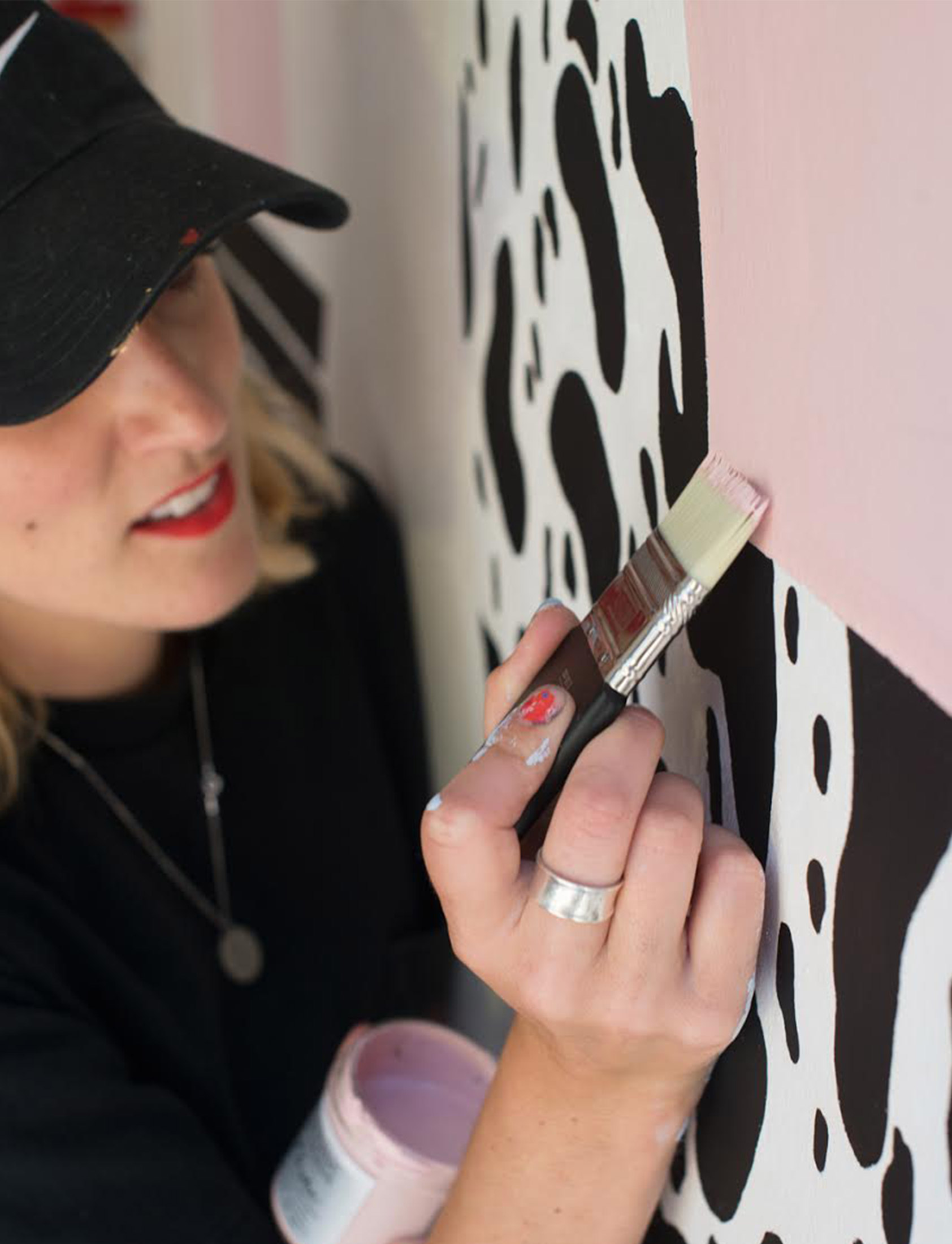 "Because I don't dance or perform professionally, that energy tends to come out through my fingers. I watch a lot of gymnastics, it's an obsession." Classic sporting iconography is one of the key things that Kelly Anna returns to when starting a new project. Old Olympics memorabilia, uniforms, photographs and footage. Her sources of inspiration include The British Museum to the stories of Ancient Greece, as she put it "I love the aesthetic of the pottery, the vases and the faces on the sculptures." Of course, the strength in their stance is something echoed in the women of Kelly Anna's work.
A desire to inspire other women through her work is what pushes Kelly Anna to portray women in sport. "When boys grow up they can always easily name their heroes. For a lot of women from my generation, all I ever hear is Spice Girls. It's changing with the younger generations though. I want to help other girls feel confident by being a role model myself – both as a female artist and through the characters in my work."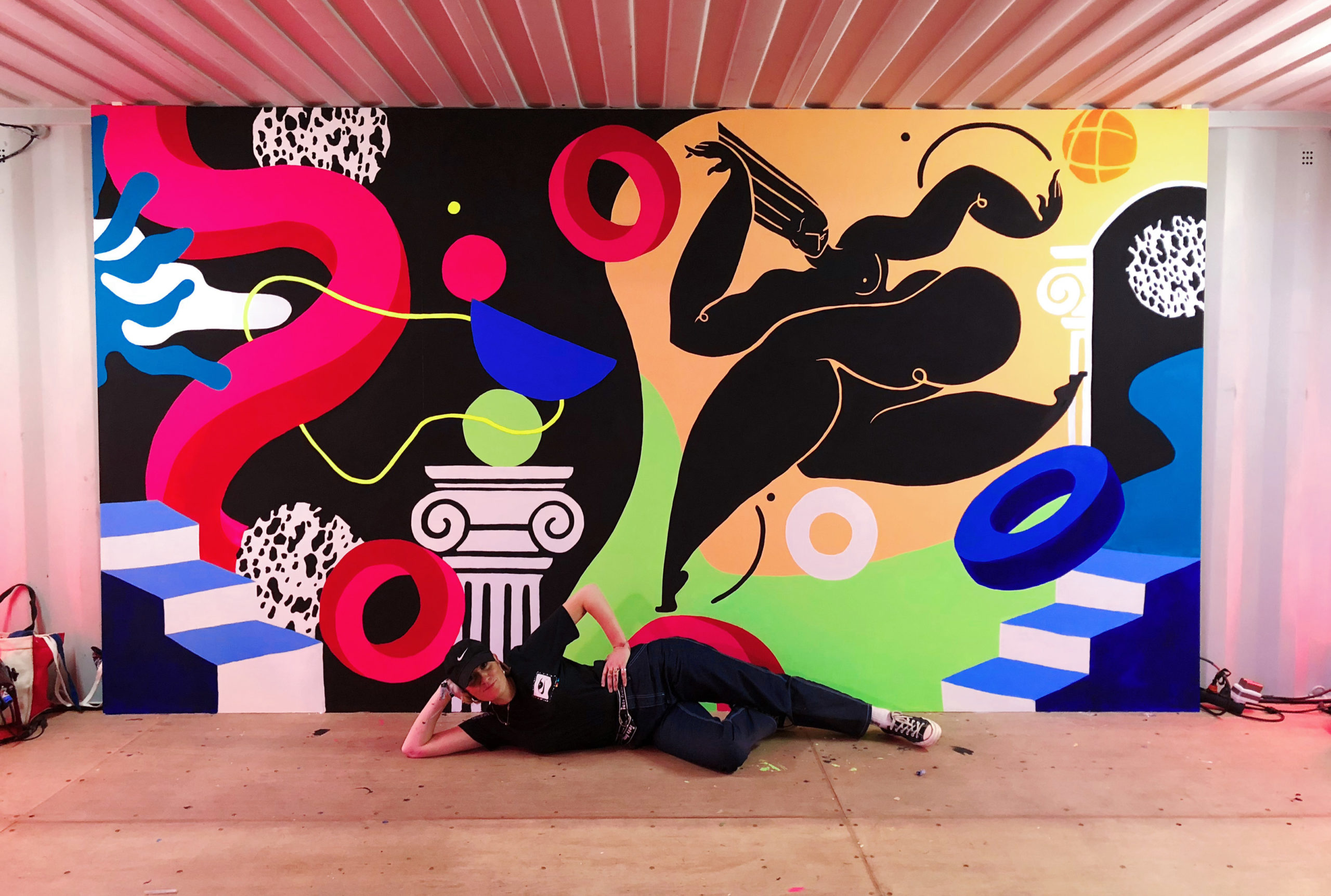 With special thanks to Kelly Anna.
If you love this you'll also love...
This week's exclusive offers